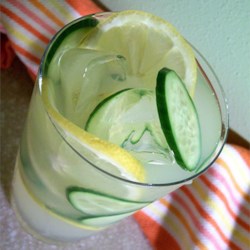 This is a hit every time I serve it and it's so refreshing!!
4 cups water
3/4 cup sugar
1/4 cup lime juice
1 quart 7-Up soda or other lemon-lime soda
1 lemon, sliced
1/2 medium cucumber, thinly sliced
In a punch bowl, stir together the water, ice, lime juice and 7-up. Float slices of lemon and cucumber on top.