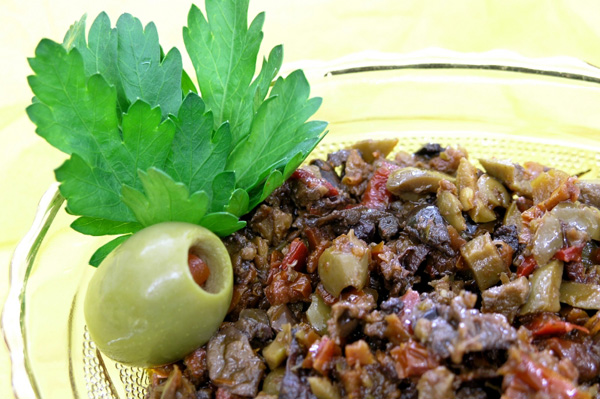 1 1/2 c green olives; pitted,
1 1/2 c black olives; pitted,
4 Anchovy fillets; chopped
3 Lemons; juiced and zested
2 tb Chopped fresh thyme
1 tb Chopped fresh oregano
2 tb Chopped garlic
1 c Extra-virgin olive oil
1/2 c Capers; drained, rinsed (opt)
Freshly-ground black pepper;

Put all ingredients in a bowl. Mix well and add pepper to your desired taste. Serve with crackers or toasted baguette bread.